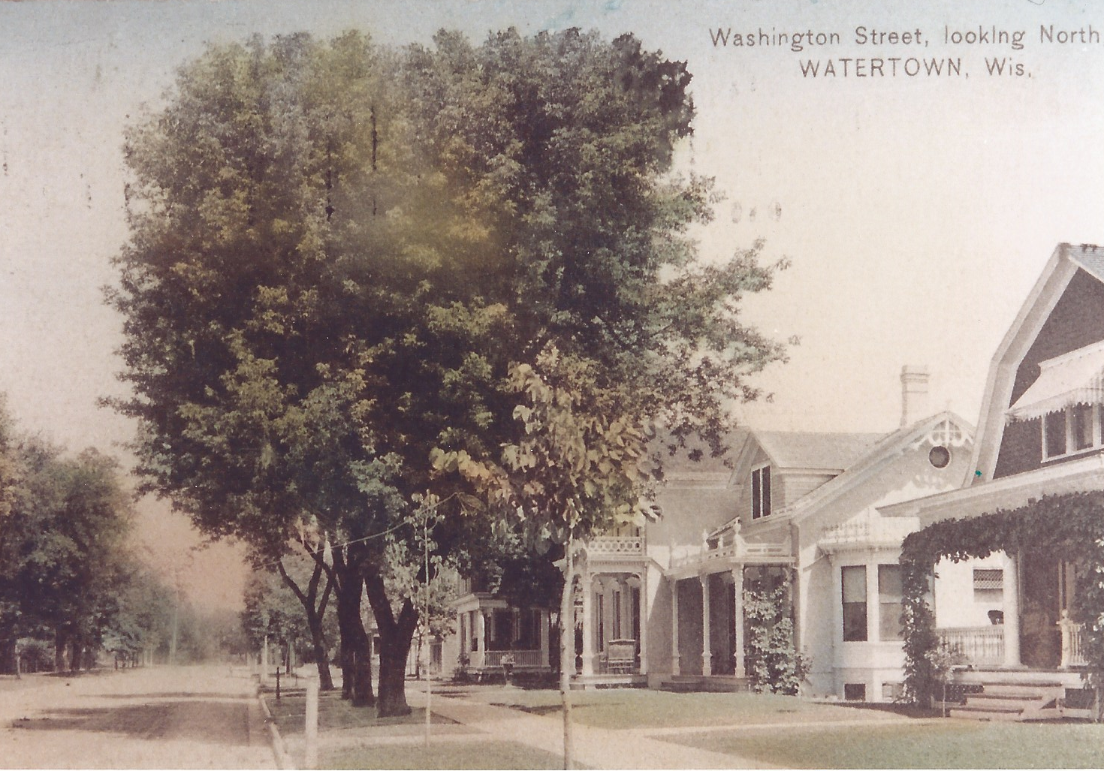 Postcard from the late 1800's - notice the hitching posts? This was before the front porches were remodeled and the gingerbread was removed from the front roofs.
Belle Maison is believed to have been built around 1870. It was purchased by Jill Nadeau in February of 2020, less than two weeks before the world shut down due to the COVID 19 pandemic. With the help of John Harrison and Cream City Tub & Tile and Renovations of Watertown, she worked on refurbishing the 207 side of the house and opened the south side as an Airbnb in November of that year.
Renovations included new colors for all painted surfaces, including the kitchen cabinets. New windows, updated bathrooms, new flooring in the kitchen, and splashes of vintage inspired wallpaper. She did much of the remodeling work herself including making window treatments, painting walls and furniture, wallpapering, and reupholstering chairs.
"My idea was to give the feel of a Victorian house but create a place that was welcoming and cozy," says Nadeau. "A place where memories are made!"
Copyright BelleMaisonWTTN.com